Here's my take on just some, amongst many of my favorite designers from Spring Fashion Week 2011 from Paris, Milan, and New York.

First off to introduce MODELS.com's Top Newcomers Spring/Summer 2011 / are Paintings by Danny Roberts. Definitely not surprised that Danny Roberts' beautiful paintings of each fresh face are featured in S/S 11. I follow his blog Igor + André and find myself just fortunate enough to share 1 mutual friend with him on facebook. He is very talented and judging from his work, the heart of it is on the unique aspects of each model; from Bambi's eyebrows, to Hailey's strong lips,"

::Here are my top favorite new faces::

Bambi Northwood Blyth


Britt Maren


Hailey Clauson





Now moving on to some of the amazing designers these lovely new faces walked for this spring.





YVES SAINT LAURENT SPRING/SUMMER 2011
I wasn't too fond of all the looks. However I did love the cutout detailing, elegant satins trench coats, sexy open backs, and a-line skirts.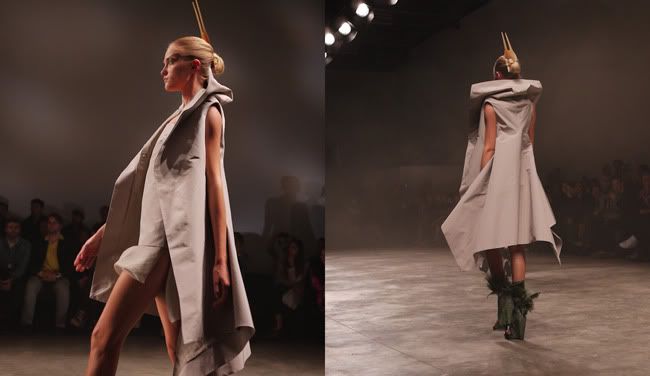 RICK OWENS – SPRING/SUMMER 2011
Hands down Rick Owens delivered an astounding show. The collection is pure in its simplicity, done in Owens' standard monochromatic palette; black, white, gray and brown. I understand the angular bone combs, for a fashion show but they are not very practical, unless you're trying to achieve a Wilma or Betty look from the Flintstones. The two looks I loved the most were the long draped dresses and the short ones as well. The separate pieces, including the leather long back blistered jacket paired with a tube scarf, the strappy, and suede wedges were also stunning. I like how he threw in copper detailing. As for the shows soundtrack: Nathan Fake- The sky was pink, such an amazing old school vinyl that you'd want to set to replay all day long.






ALEXANDER WANG – SPRING/SUMMER 2011
All the white pieces were so crisp and clean. He ditches his ordinary dark color palette and tried for lighter spring colors. The monochromatic shades of ecru, sand, pistachio, ivory, mint, terra-cotta and whites were beautiful. The shredded t-shirts, layered oasis and latte sweater, and matching pants were quite interesting. Not really feeling the "kids drawing and coloring on your clothes" look. As if walls weren't bad enough, Wang opted for a colored pencil design on some really lovely white pieces…what a shame.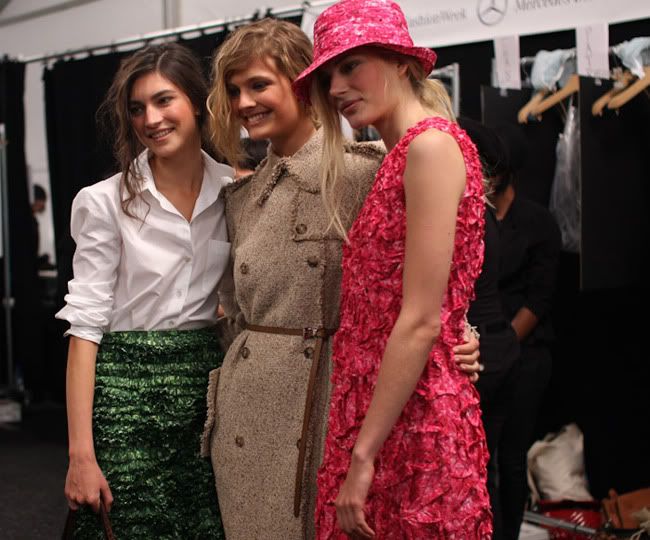 MICHAEL KORS – SPRING/SUMMER 2011
Unlike Rick Owens with his gothic-tribal touches, Kors "wasn't groundbreaking avant-garde fashion, but it was the kind of perfectly crafted and easy to wear clothing that is sure to connect with consumers". MK's palette of whites, beiges, and sands- with pops of verdant green and canary yellow were just right for spring. The exceptionally thin knit sweaters caught my eye in particular, and the crisp white and blue button- downs did so as well. My favorite amongst the key pieces were the tightly ruffled skirts (in violet and green). Let's not forget about the men shawl-collared cardigans and slacks, and the light outerwear which were commercial and attractive enough that I would most likely find myself wearing the men pieces over the women ones.






Trends to look for this spring: straight and narrow look, half moon manicures, luminous colors, prints, bold/vivid/neon hues, fluid draped items, sheer, sports bras, lace, blue jean, animal print, punk, and patterns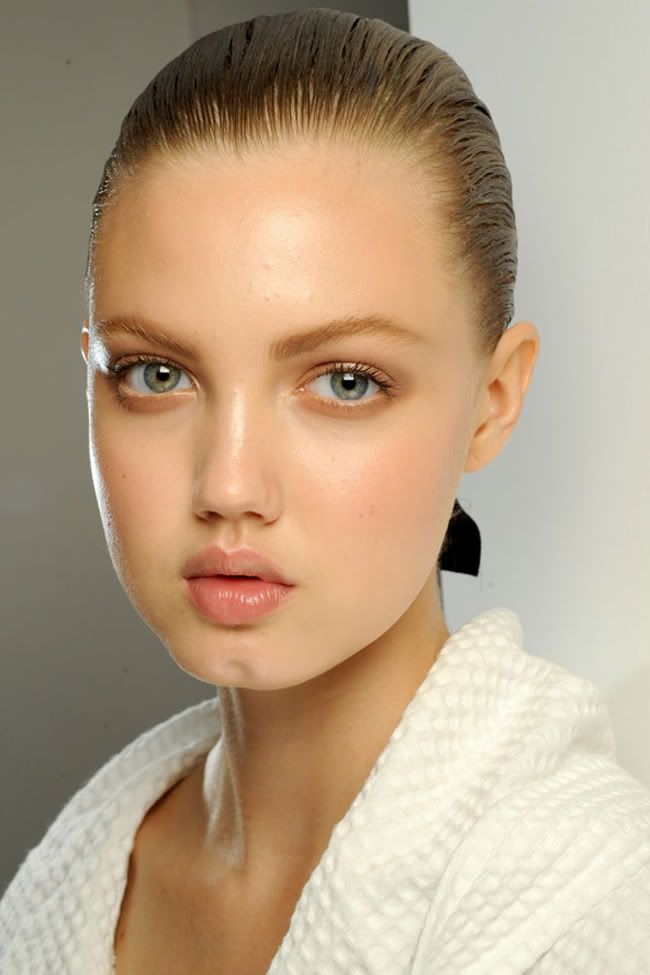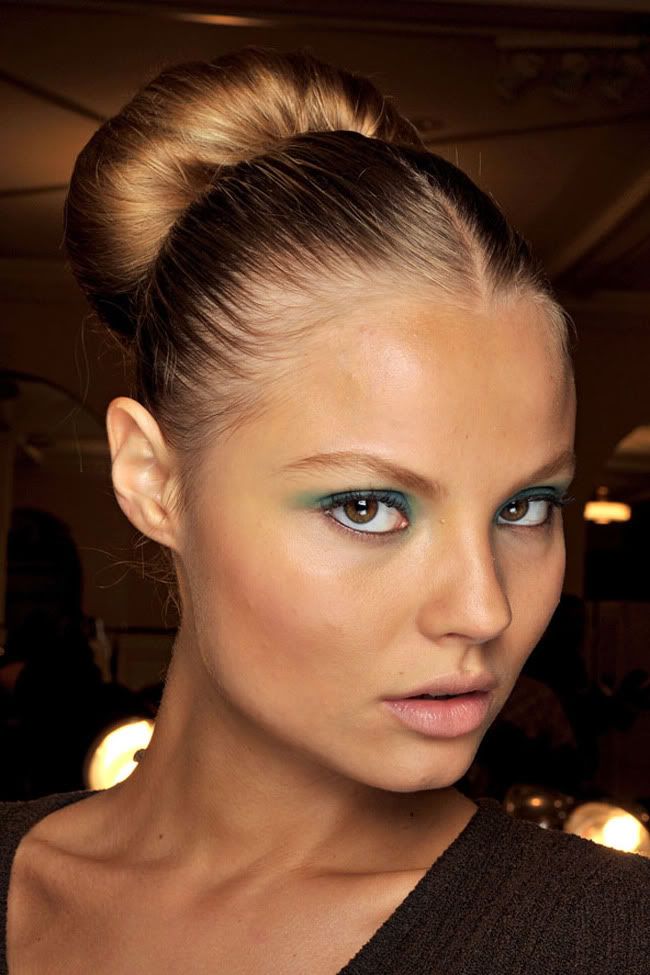 Hair trends: Dip dye/hombre look, faux bob, cherry bomb, beachy texture and sea salt-sprayed tresses, flat tops, (and no not the kind officers or any of your brothers used to have), ballerina buns, slick androgyny chic, and braids.

Don't think for one second that I've forgotten about the unforgettables: Bottega Veneta, Lanvin, Marc Jacobs, Chanel, Emilio Pucci, and all of the staple designers from Spring Fashion week 2011…Knowing me I can go on all day talking about each and every designer whose show I enjoyed, but I'd rather publish more posts in waves.